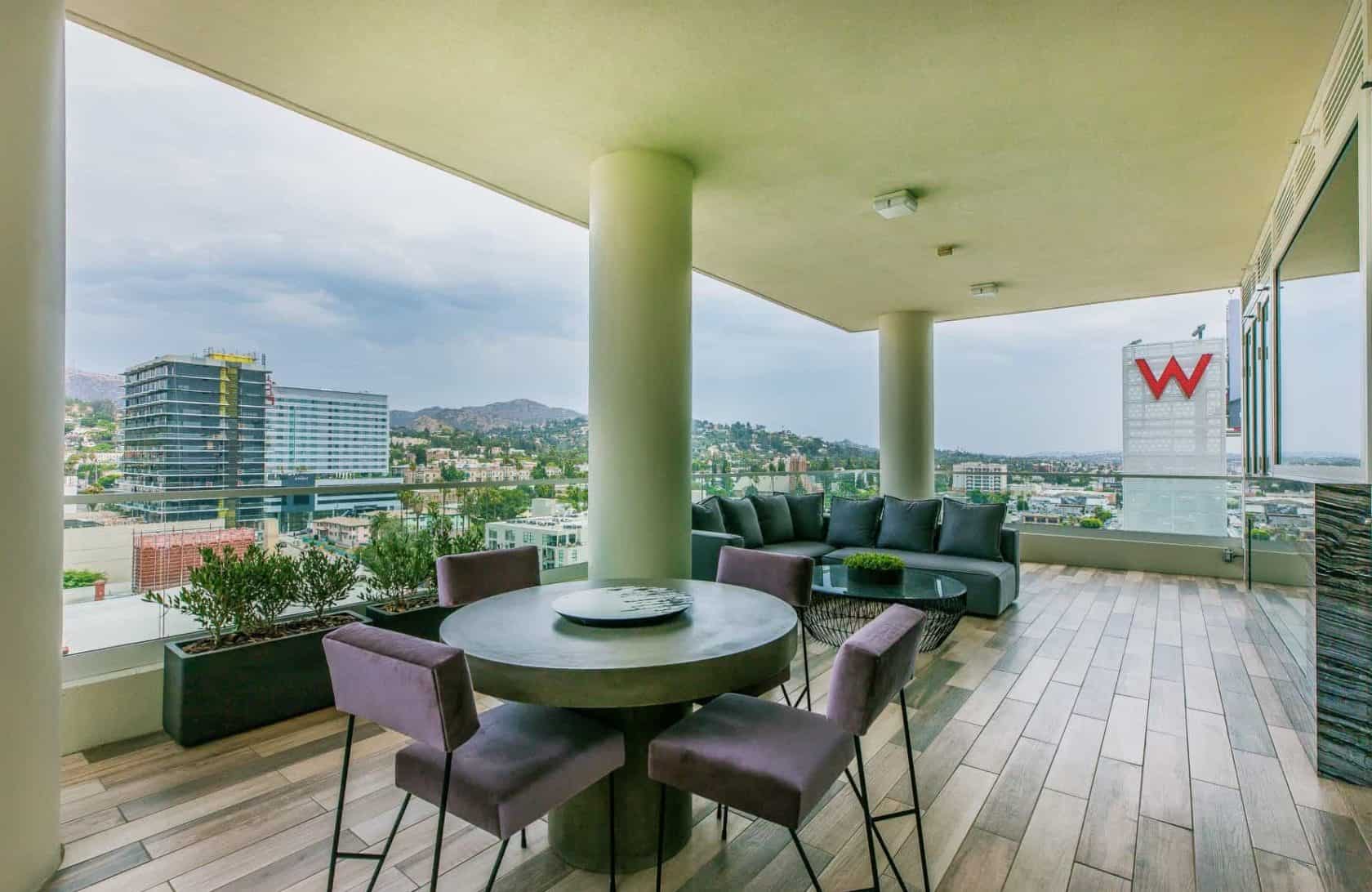 Build out luxury penthouse unit in existing space on the 15th level of luxury highrise condominium building.
Inspired by the Griffith Observatory, the interior space of this 5,100 square foot penthouse features an upscale industrial aesthetic complemented by handcrafted metal fittings and roughly hewn wood finishes, juxtaposed by sleek slabs of marble and polished plaster surfaces.
The exterior walls of seamless glass overlook the Hollywood Hills and LA's iconic Griffith Observatory. Rich plaster walls reflect ample natural light, casting a deep luster over the industrial, age-inspired, glazed hardwood flooring with its inlaid bronze details and recessed, custom metalwork baseboards. The mirrored columns and patina-tinted hardware hearken back to another era, while the sleek, contemporary Boffi Kitchen with Gaggenau appliances and expansive marble islands promise memorable entertaining.
Type
Highrise condominium building
Location
6250 Hollywood Blvd
Service Provided
Construction