Construction.
Best-in-class methods and results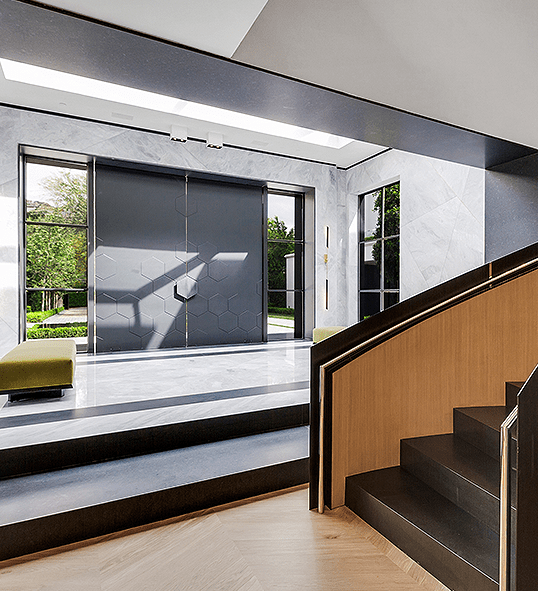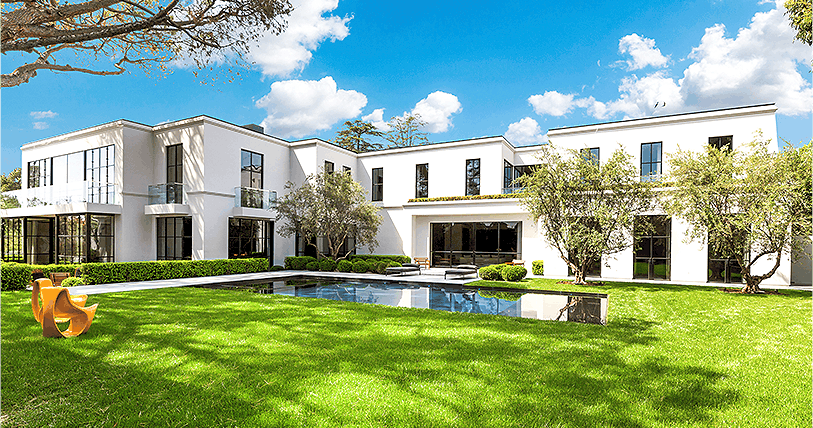 Site Assessment
Blackbriar prides itself on being skilled in site assessment at the feasibility stage. We work with a multitude of different brokers and developers by production Pro-forma analysis that shows acquisition costs, design and permitting fees, and anticipated build costs as well as anticipated exit costs to ensure a healthy rate of return. Whether for an end-user or a spec developer, all clients need to know that the asset being purchased is of value.
Pre-Construction
Involving Blackbriar in the process early only helps ensure we can correctly deliver cost and time later. Blackbriar can work to a clear set of project goals and mitigate scope creep, budget, and schedule overages and ensure the delivery of a quality finished product. Pre-construction services include estimating, value engineering, constructability reviews, logistics, and site access assessment, phasing, alternate material suggestions, and structural systems analysis. A significant component of our precon services involves coordinating a client's desires and wants with the architect's design to deliver a budget-efficient and schedule-conscious build.
Design Development Check-Ins
We will define project parameters and ensure all parties understand the scope, cost, and quality expectations. This phase also ensures that the design development stays on track and inside a set control budget through regular estimate updates.
Constructability Reviews
The success of every construction project depends on the quality of the design documents. If the documents are incomplete, the accuracy of bids will suffer. We review the design documents, identify any deficiencies, and help rectify them. This review saves countless dollars in subsequent change orders, preventing disruptions to the budget, and ultimately lowering the bottom line.
Scheduling & Logistics
Identify key milestones and coordinate fluctuating demands in material supply and lead times, staffing, and site loading and logistics requirements
Estimating Services
Continuous updating of the estimate against the sequential drawing revisions from the architect to ensure scope creep is avoided and the budget stays on track.
Lidar and Revit Modeling
Blackbriar uses Lidar scanning to map an existing house when doing a remodel as well as to check the new build construction against the architect's plans. Using this technology allows us to ensure we are within a 1/32'' tolerance to the plans when possible. If available through the architect, we keep a live model of the house through Revit and share information back and forth with the architect to ensure we are continuously updating to existing conditions. This saves a considerable amount of time and cost.
Supervision & Support
At Blackbriar, it's as much about the ride as it is about the end product. We hire highly skilled project managers, superintendents, and project engineers to oversee all of our projects. Ownership attends the weekly project meetings to stay connected and address any critical issues.
Procore Process
BlackBriar capitalizes on the most advanced collaboration software in the world, Procore. We use this technology to communicate with the team, track all project issues, manage all budgets, issue daily logs, issue sub-contracts, POs, and any changes. This robust software and systematic procedures streamline our day-to-day tasks and allow up-to-date project tracking, invoicing project documentation, and weekly status updates.
Safety
Anticipating and mitigating hazards and risks through on-site inspections, weekly safety meetings, and safety training is a fundamental part of Blackbriar. We are proud to say we have never had a death or significant injury at our company to date.
Project Management.
Communication and efficiency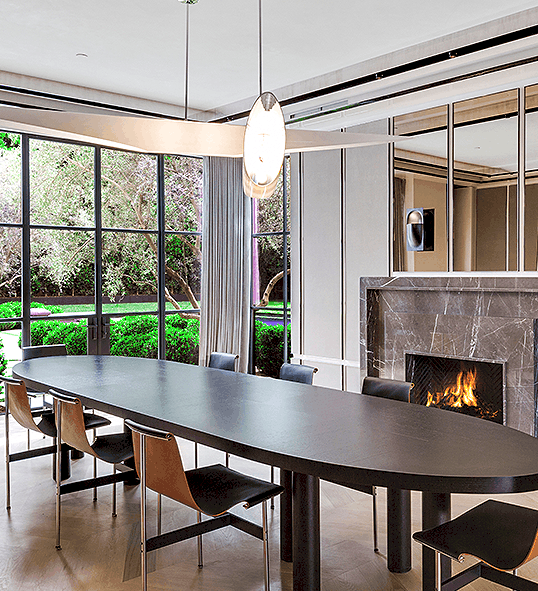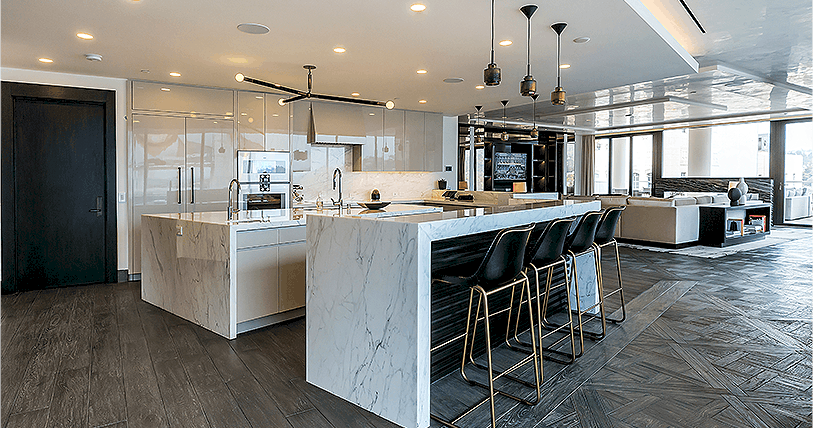 Design Team Selection
Design team selection is equally as important as contractor selection. The quality of your design team selection will directly reflect the quality of the design documents. Involving us before the design team is chosen allows us to recommend the personnel who will best communicate your vision through plans. Efficient design documents will help mitigate additional costs associated with design deficiencies.
Budget Development & Analysis
Of the three parts of a project, the budget might be one of the most important. Using our hands-on experience and cost-mitigation acumen, we develop a customized, accurate budget of all hard and soft costs, designed to be buildable. In addition, we ensure the budget is built to be easily managed while at the same time extracting the maximum usage out of every dollar spent. We closely evaluate every item of the project and detect any deficiencies that are not cost-effective.
Minutes & Action Tracking & Follow-Up
Blackbriar provides detailed action trackers and minutes from every meeting or discussion held. We also use a Trello-based custom application to facilitate online tracking of all the issues in real-time.
Estimating
At first glance, estimating appears to be analogous with budgeting. However, estimating serves a distinctly different purpose. In budgeting, you evaluate the maximum capital you want to devote to a project. In calculating, actual costs are applied to a set of construction documents. We can provide detailed, real-world estimates for virtually any construction application. This assists with awards with bids, as well as change order mitigation. As estimating is directly tied to the project's budget, a precise estimation cannot be overlooked.
Bid Management
Managing the bid process is a meaningful step in the timeline of any project. A project's success or failure often rests upon contractor selection and ensures the entire scope of the design documents is covered. As the bid process is much more dynamic than just taking the low bid, our services at this stage are encouraged.
Contract Development and Review
As a contract is a document that legally binds multiple construction project stakeholders, it is not something to take lightly. Precautions must be taken to protect the signing parties interests to ensure they don't start the project at a disadvantage. At Blackbriar, we enable negotiating skills and excellent document knowledge to form a contract which gives our client the edge and reduces risk exposure.
Procurement and Logistics
Schedule delays can often be attributed to building materials that do not arrive on the job site when needed. Some of the materials required to begin a task must be ordered months ahead of time and be scheduled to arrive on the job site at the perfect moment. Blackbriar oversees the procurement process to mitigate any schedule clays related to materials. This process is an integral part of our scheduling program and must be implemented in conjunction.
Quality Assurance/Quality Control
Typically referred to as "AQ/QC," quality assurance and control are requisites for any project. If work is not installed per the construction documents, or if the work is not at acceptable standards, swift action must be taken to remedy the problem. Blackbriar can manage the QA/QC process to avoid continuing with costly building mistakes. This helps to mitigate any future issues with the building, as well as schedule delays.
Contract Administration
Contract Administration is essential to ensure that all construction project stakeholders are living up to their expectations set before its start. This service typically encompasses the entire construction timeline, as we diligently monitor and enforce contractual requirements, drive the schedule, and ensure quality standards are maintained. Ensuring total invested capital is equal to the value of the project is a fundamental expectation.
Change Order Management
Ultimately, almost all projects will have some change. A change order is when a contract must perform work at an extra cost on the project which was not expected or driven by a client change. Blackbriar advises on a contingency for these change orders during pre-construction, which is a line item in the budget. During construction, we studiously analyze each change order for more cost-effective alternates and ensure each of the costs is founded and honest.
Pay App & Invoicing Review
Only paying for goods you have received, or work that has been completed seems like a fundamental concept in construction. However, often payment requested is not equal to the current equity of the project. Maintaining the balance between work completed and capital dispersed is integral in your project's financial health, as it leaves you with the least amount of risk possible. We review every payment application, ensuring you are only paying for work equal to the building's equity.
Financial Forecasting
Having a clearer view of the possible financial risks to the project ahead of time can be very advantageous to all stakeholders involved. If a change can be identified early enough, its effects can be minimized and possibly nullified. We use our decades of experience and prudent management practices to identify these risks ahead of time with S-curved forecasting, allowing cash flow issues to be addressed before becoming a risk to the project.
Cost Reports
Blackbriar produces monthly cost reports that show funds expended, outstanding approvals, and early warnings for items coming down the line that might impact cost or schedule.
Commissioning Oversight
Initializing the building's systems (HVAC, electrical, plumbing, security, etc.) is an essential milestone in a construction project. However, to receive the manufacturer's standard warranties, specific steps must be followed. During this critical phase, we closely monitor the commissioning agent's actions and ensure that all details are closely followed to result in a functional building, with the warranties intact.
Closeout
Closing out a construction project is a daunting task. Operation and maintenance manuals (O & M's) must be collected, punch lists finalized, and contracts must be closed out. Blackbriar can guide you every step of the way through this process. We collect and review O & M's and closely monitor the punch list operation. Equally important, we perform contract close-out functions, such as warranty work, ensuring the closet-out documents are in order, and authorizing the retention release.
Development.
Collaborate with a developer expert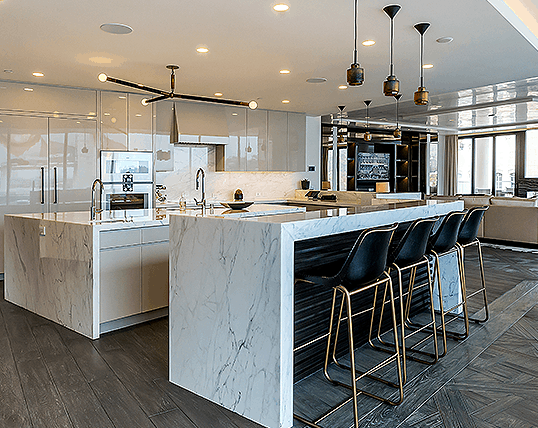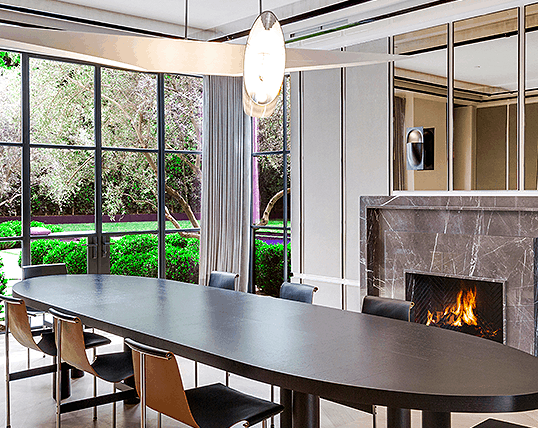 Multi-family Residential
Blackbriar development is setting out to form its first ever multi-family real estate fund, bringing its unique investment opportunities, superior quality and design philosophy to a broader audience.
Please inquire for more information:
Feasibility Study
Our leaders are continually looking at sites in the Greater LA area. We use custom-built software to assess FAR and slope bands and look for under-built locations within valuable areas with attractive exits. Part of the service we provide with our financial partners is producing feasibility studies with financial pro forma to encourage the making of offers on attractive real estate.
Due Diligence
Once in escrow, we undertake detailed site due diligence with a team of consultants to review more detailed planning, massing, height restrictions, geo, engineering, structural, existing conditions or remediation works, site drainage, and utilities, as well as preliminary estimates for build costs to test the underwriting process further.
Underwriting
Blackbriar works with several trusted investors and lenders to underwrite deals and ensure attractive returns for investors and partners.
Project Development
Following the acquisition, we work with a team of trusted consultants and design professionals to develop the design documents to a level that is ready for market and ensures cost certainty for our partners.
Project Marketing
As the project begins to move into construction, we initiate marketing efforts through our partnerships with the world's top brokers to ensure deals are either pre-sold during construction or move quickly via off-market sale shortly after construction completes.
Financial Advisory
Blackbriar provide financial advisory and reporting to each investor to keep them informed of progress with assets and anticipated returns.
Asset Management
At Blackbriar, we are relentless in our search for investment opportunities to enhance your portfolio. Our scope extends to various alternative investments to complement your more traditional holdings like stocks and bonds. We invest for the long term but give ourselves the latitude to take advantage of short-term opportunities; we are not bound by conventional approaches.
Single Family Developments
Blackbriar has a Single Family Residential investment Portfolio, working with investors to deliver a 2-3 year turnaround on Acquisition, design and construction of some of the most high end product in the world. Our Team is actively looking for new opportunities to invest in Beverly Hills, Bel Air and Brentwood amongst other outlying areas.
"Recommending a contractor is usually done with caveats. Often they start strong but finish with less enthusiasm, commitment, and pride. That's not the case with Blackbriar. They finish just as strong as they start. Their subs are efficient, do quality work, and have exemplary project management protocol, from budgets through pay applications. I look forward to a continued working relationship with Blackbriar."